Before / After
Client Testimonies
Lauren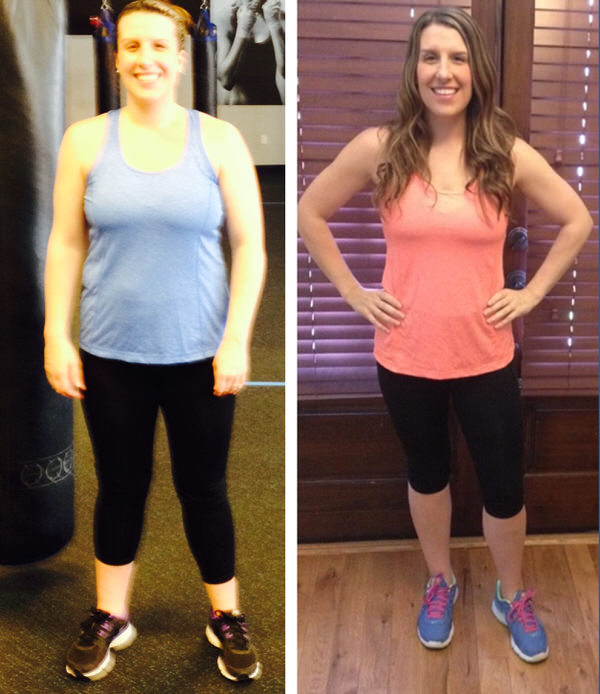 I came to Jae in early February 2014 about 8 weeks after the birth of my second child via c-section. At the time I weighed 181.5 lbs and was in a size 10-12. My goal was to shed the baby weight and get back down to my pregnancy weight and tone, between 150-155 lbs. I want to be a hot mom! In just over 4 months, I have lost 25 lbs and counting and have gone down 2-3 clothes sizes.
Jae gave me the tools to achieve these goals. I saw Jae three times a week for 30 mins/day. He did excellent target training for my legs, abs and arms. He coached me on what I needed to do at home to achieve my goals through eating and exercise. All the exercises he taught me are all things you can do at home. The eating changes are totally manageable and if you do what he says you will lose weight and inches and still be able to eat, be satisfied and feel so much better. What I really like about Jae is his holistic approach to training. It is a combination of eating discipline along with exercising that creates big changes. However, he also recognizes the role of processed food, chemicals, dyes etc... in our homes and foods that aid in our unhealthiness and urged me cleanse myself of all those things. After changing to this lifestyle for the last 4 months I can say I am so much happier and healthier.
My transformation has also had an effect on my family, who after seeing my quick results and continued progress using Jae's program have adopted it themselves. My kids see mommy exercising and eating right and that sets a life-long example for them. I am very thankful to Jae for sharing his expertise and resources with me and proud of myself for having the discipline and drive to see it through. Each step you make big or small is getting you that much closer to your goal, let your first step be with Jae and I know you will reach your goal.
---
Krystal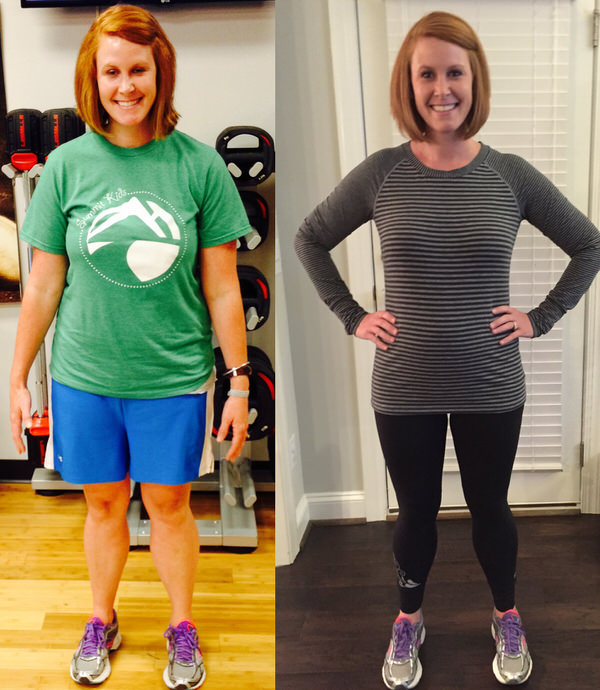 I came across a friend's picture on Facebook that was posted by Jae. She like myself has had children and just wanted to get her body back. I contacted Jae to see what his training was all about. I have three kids four and under. I just wanted to get my body back and be more tone than flabby. I wanted to look more like I used to--for myself and my husband. I met with Jae and started training. I have been training for about 3 and a half months and have noticed a major change in my life style. He is very encouraging and motivating. At first I would have to say I was a little intimidated but he walked me through every exercise and if I couldn't do it then he assured me that I would get stronger and that I would be able to do it. He gave me many great pointers on eating and exercise. All of the exercises that he taught me I could do at home, which made things easier for me. After this time with Jae, I have lost almost 20 lbs, many inches, went down in clothing size, gained some muscle, and feel great in my own skin again. I am more confident and believe that I have gained a lot more strength. I am currently a lower weight than before my first child, but more importantly I have learned how to eat better and listen to my body. Thanks Jae, for all of your insight, knowledge, and motivation to be the best me that I can be.
---
Maria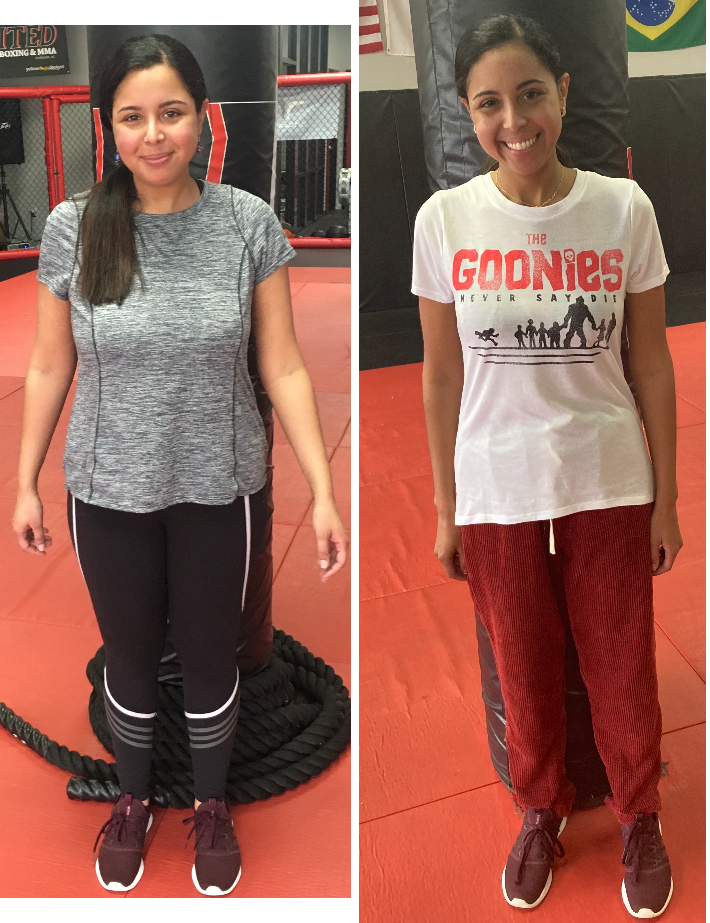 Maria implemented a lifestyle from information obtained from the fat loss consultation to achieve her personal health fitness goals
---
Rohan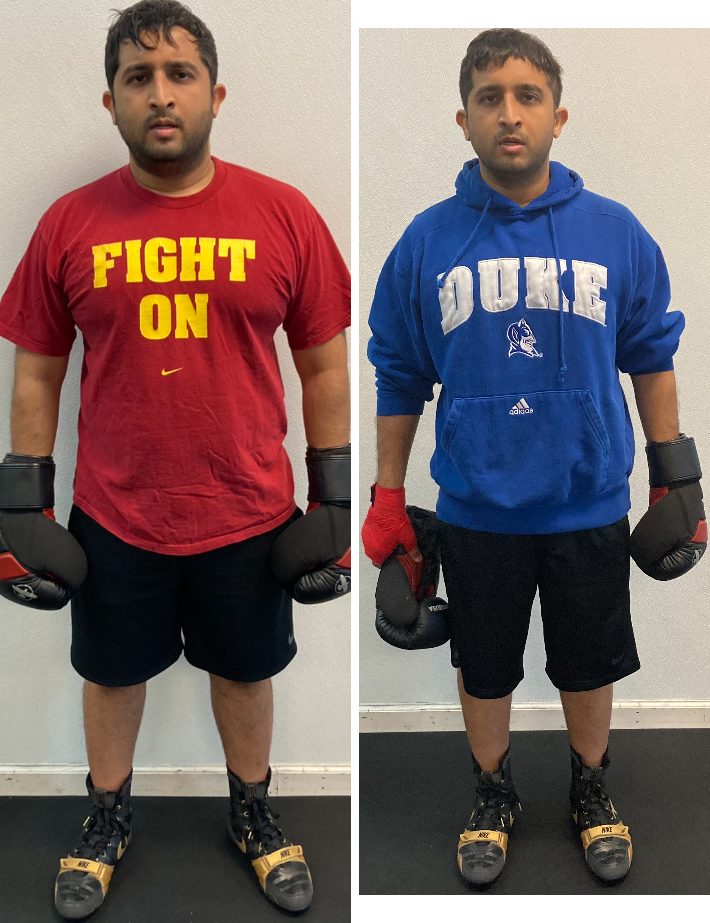 Rohan lost 30lbs following the eating regimen of the fat loss consultation as well as boxing training
---
Tristan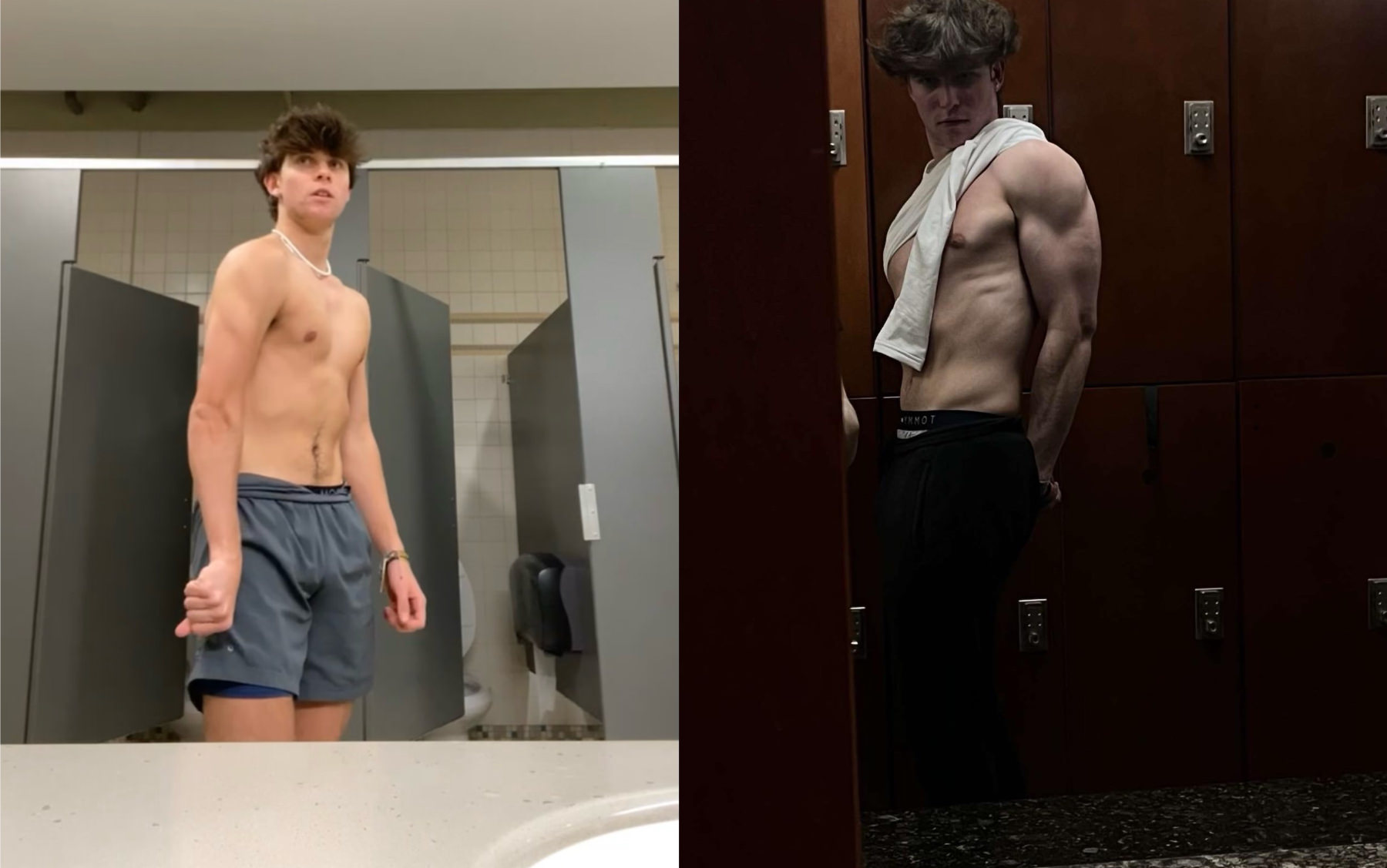 I came to Jae last February to get into lifting and boxing. I was always a skinny kid and wanted to learn how to build muscle. I started off lifting in my garage and seeing no progress, I was confused as to why. I started boxing and lifting with Jae, he taught me how to do it the right way and what I should be eating to put on muscle. The first picture is in March of 2022 when I was eating around 1500 calories a day and no protein, the second picture is December 2022 and I'm eating around 3500 calories a day and considerable amount of protein. Jae has helped me build this muscle through his boxing program and lifting program. Jae has taught me that if you want to make a change in yourself the only way that can happen is discipline and consistency, there is no other way. I highly recommend this boxing and lifting program to anyone who wants to learn how to fight, any one who gets picked on or has in there past like me, and anyone who wants to learn how to build muscle. I am 17 years old and this progress was made in the last 7 months thanks to Jae.
---
Melissa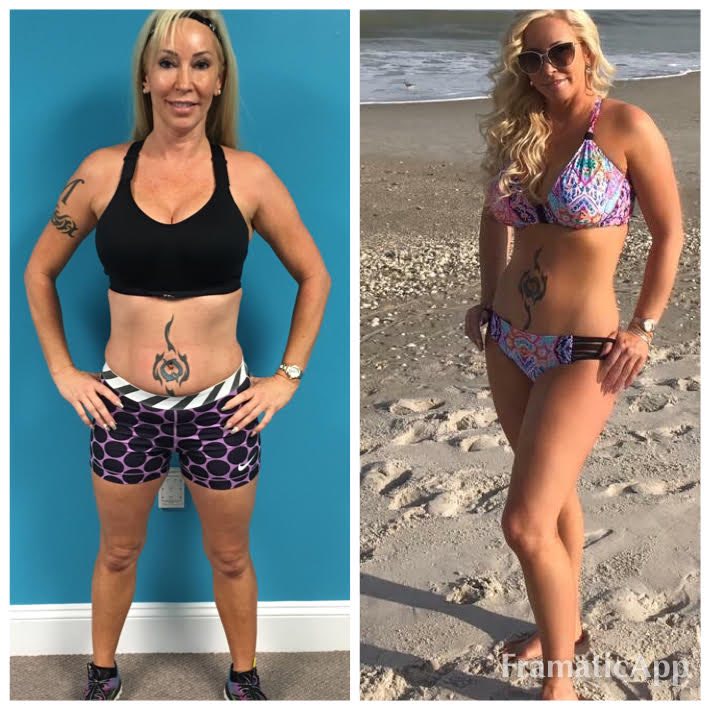 Melissa upon following information via the 90 minute fat loss consultation which transformed her eating regimen, target training via boxing and HIIT workouts lead her to a healthier lifestyle free of many of medications, healthier looking skin, stronger nails, fuller hair and an overall better outlook on life.
---
Theresa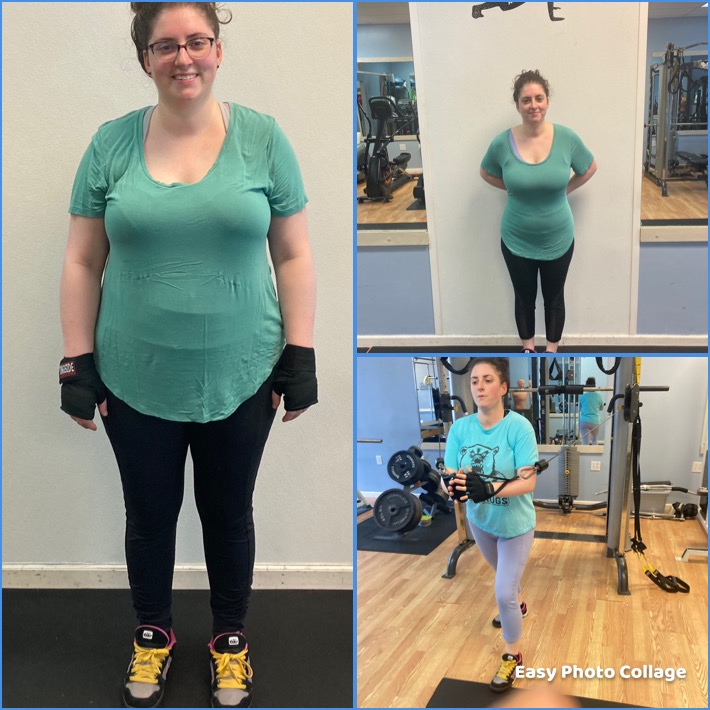 Theresa initially came to me at 200 plus pounds to just be stronger to be able to carry her equipment for work on a daily basis. I'm so very proud of this woman because she had so many obstacles to thwart her success and she could have easily quit with good reason. However she continued with persistence and a determination to meet her personal health and fitness goals which entail also caused her to benefit aesthetically as well. Theresa now is happier in the low to high 150lb range which she manages with a very doable eating regimen and lifestyle.